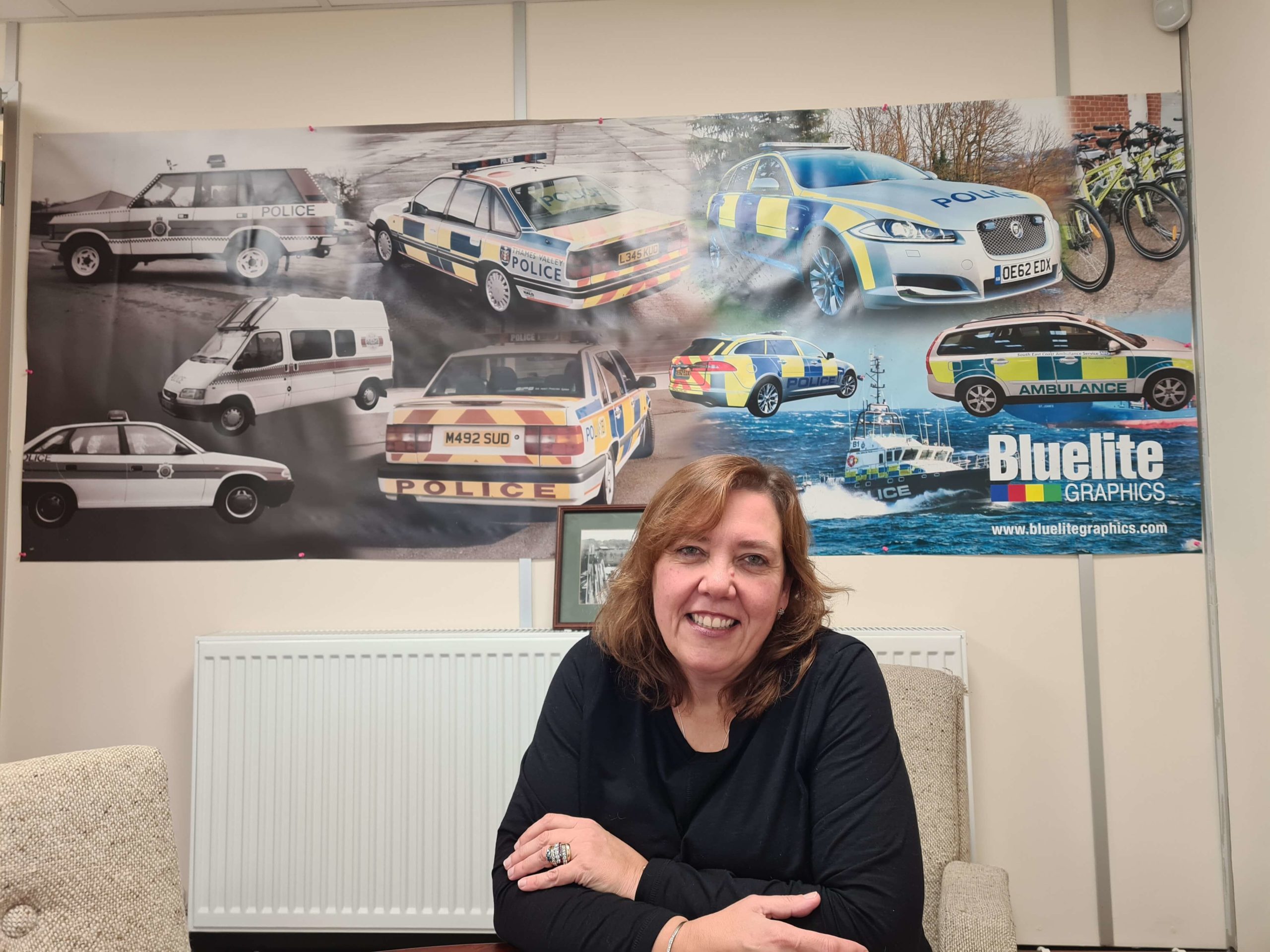 The Bluelite Graphics Group has been announced as a finalist in the Environmental/ Sustainability category of the South East Region Federation of Small Business Awards 2022.
The award is designed to recognise the most ethical, socially responsible or green business that has helped to drive environmental improvements across their business and/or the wider green economy.
Bluelite, based in Burgess Hill, West Sussex, has been at the forefront of vehicle livery design and application for more than 30 years and places sustainability at the core of its operations, as Managing Director, Lorraine Avery explains:
"We are delighted to be shortlisted for this award which recognises the journey that Bluelite is on to minimise its carbon footprint and reduce its environmental impact, in partnership with its employees, suppliers and customers.
"It's also good to see that our core markets of publicly funded emergency services fleets are increasingly focused on supply chains contributing to sustainability goals.
"Bluelite is accredited to ISO 14001 for environmental management and we use independent assessors to chart our progress on our sustainability journey; we constantly challenge ourselves to do better."
In recent years, Bluelite has introduced a number of measures to reduce its environmental impact, including investing in renewable energy generation to reduce its carbon emissions, along with the use of low solvent inks, LED lighting and adoption of electric vehicle service support.
The awards event is being held on 25th March at Hickstead International Showground, Haywards Heath, when the winners of all 12 categories will be announced. The winner from each category secures a spot in the prestigious UK final later in the year and a chance to be crowned the UK Small Business of the Year.